AxiomFILTER – Cloud Anti-Spam Protection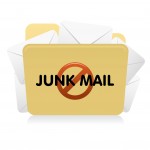 AxiomFILTER is a business grade, affordable and effective email filtering and security solution that is easy to use and automatically updated to protect against the latest threats.
AxiomFILTER effectively blocks Spam out at the Internet before clogging your Internet connection and servers. Requiring no hardware or software, AxiomFILTER works simply by filtering your email using a multi-layered strategy to successfully keep more than 99% of spams out of your business while making sure that your business emails get through! We do this by constantly updating our technology through our 24 x 7 manned "Threat Centre" which protects more than 32,000 businesses every day. AxiomFILTER maintains a Spam Quarantine which may be managed centrally by an administrator, or individually by staff within a business through a "Spam Quarantine Email".
Key Benefits
Simple, effortless activation.
Free up IT resources and reduce costs.
Secure the integrity of business communications.
Increase employee productivity and control.
Implement effortless email filtering policy-setting including group policies.
Benefit from Threat Centre's around-the-clock protection.
Integrated disaster recovery option.
Service Features
Spam Blocking.
Fraud Protection.
Virus and Worm Scanning.
Content and Attachment Filtering.
Outbound Message Filtering.
Policy-based Management.
Secure message delivery via Transport Layer Security.
Sophisticated Quarantine Management.
Stop email SPAM today!
Call Axiom IT on 1300 991 992