AxiomSHIFT Referral Incentive Program
Know a business that needs an email upgrade?
Make money just by referring to Axiom IT!
Know a business that could benefit from moving their email to Office 365? Let us know who they are and we'll reward you!
Who is this for and how does it work?
The AxiomSHIFT Referral Incentive Program is open to anyone in Australia. It's designed to be as simple as possible.
If you know of a business who could benefit from Office 365 or is considering a shift to the cloud and would like assistance with the process, let us know who they are. We will invite them to an obligation free discussion to assess their suitability for our AxiomSHIFT migration service. If there's scope to work together we'll get the process underway. If they are not interested we won't bug them again. If the migration goes ahead you'll be paid a referral commission – it's that simple!
What is AxiomSHIFT?
AxiomSHIFT is an Office 365 migration service provided by Axiom IT. What is migration you ask? It is the process of moving a company's email from their current email server to Office 365 email servers in the cloud.
Axiom IT – Data Migration Experts
Since 2012, Axiom IT have been working successfully with businesses across Australia migrating email data to Office 365. We've migrated hundreds of people and developed a comprehensive knowledgebase. Our clients get a pain free, seamless migration with no data loss – one of their biggest concerns.
We have a long list of happy customers who will vouch for us.
The Office 365 Migration Opportunity
Office 365 is Microsoft's fastest ever growing product. It is affordable and accessible for business of all sizes. From a single consultant through to enterprise organisations with 10,000+ staff members. There has been a huge uptake by early adopters which is being rapidly followed by the rest of the market.
The greatest challenge for most organisations is the transfer of email data, and that's where AxiomSHIFT plays an important role.
The referral opportunity
As an IT company we are not great at sales. As such, we rely on the word of mouth from our happy customers. But this isn't always enough, so we started the referral program. The idea is to create a win-win situation. We get to provide our service to more customers, and you get rewarded for passing on the opportunity. There is no sales involved for the referrer.
Referral Fees
We pay a fixed referral fee of $10 per mailbox migrated.
How we calculate referral commission
AxiomSHIFT is charged to customers on a fixed fee, per mailbox basis. Therefore, referrals are also paid on a per mailbox basis – fixed at $10 per mailbox. The minimum referral size is 10 mailboxes.
For example,
Joe Smith refers ABC Insurance Group to Axiom IT. ABC Insurance Group migrate 95 mailboxes to Office 365 with AxiomSHIFT.
Joe Smith receives a referral commission of $950
Calculation – ($10 x 95 mailboxes)
Typically, the number of mailboxes migrated matches the number of staff in the organisation.
How we pay
We offer two payment options.
Option 1 – Direct Deposit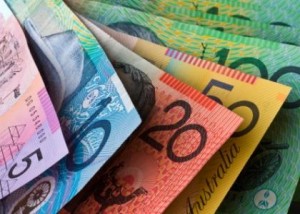 Referral fees are paid directly in to your nominated bank account.
Option 2 – Coles Myer Vouchers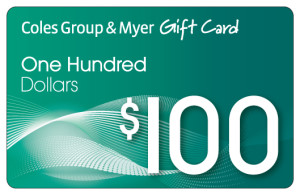 Referral fees are paid with Coles Myer vouchers to the value of the referral fee.
Note – $15 is deducted from the referral fee for shipping costs.
Make money referring to AxiomSHIFT today!
Do you know a business that would benefit by moving their email to Office 365? Register their details now and we'll take care of the rest. Referring couldn't be easier!
Terms and Conditions
Migration must commence within 3 months of referral date.
Referrals must be registered with Axiom IT by the referrer. Referrals can be registered by completing the referral registration form on our website.
Registration Link – https://www.axiomit.com.au/forms/axiomshift-referral-registration/
A referral can not be registered if Axiom IT has already been contacted by the organisation in relation to Office 365 Migration services or if the organisation is an existing Axiom IT client.