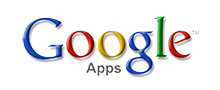 Email Solutions for businesses of all sizes
With Email now being the most relied upon form of communication in business, having the right email system in place has never been so important. Axiom IT can provide a cost-effective solution which meets the specific needs of your business.
Access your email, calendar and task list anywhere, anytime
Gain access to your entire inbox, sent items and even your drafts no matter where you are or what device you are using.
Built in anti-spam and virus protection
Forget about installing additional software to manage spam and viruses in your email. Our email solutions seamlessly integrate these services, usually at no extra cost!
Features
99.9% Guaranteed Uptime
Access your email anywhere, anytime from any device
Synchronised email, calendar and reminders
Anti-spam and virus protection
Share your calendar with colleagues
Improve communication
Get your email system set up today!
Call Axiom IT on 1300 991 992