Change your email display name in Office 365
To change the Display Name on your email account in Office 365 follow these steps:
1. Login to Outlook Web Access – http://outlook.office365.com/
2. In the top right hand corner, click on the settings cog

 to expand the settings menu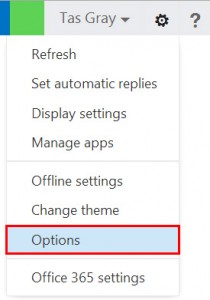 3. Click on the 'Options' menu item
4. Select the 'Account' option from the left menu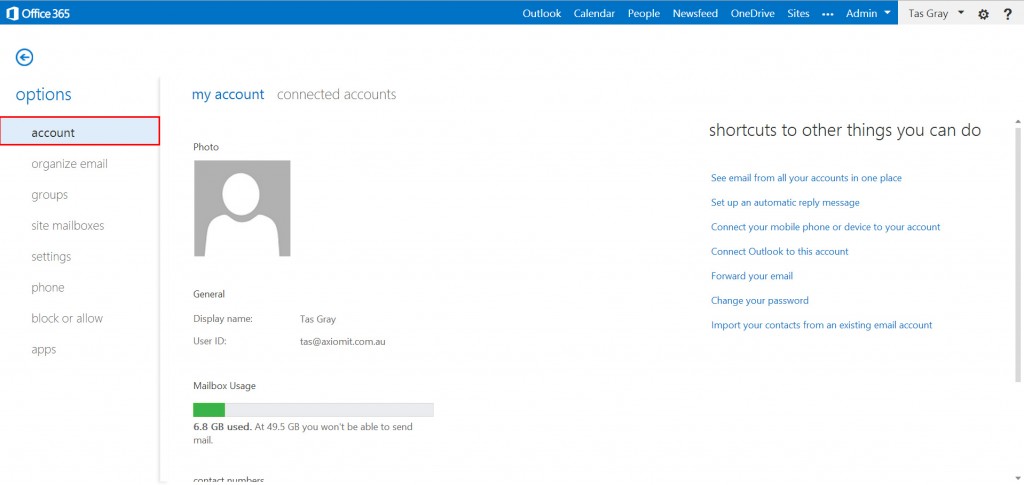 5. Scroll to the bottom of the page and click on the 'Edit information…' link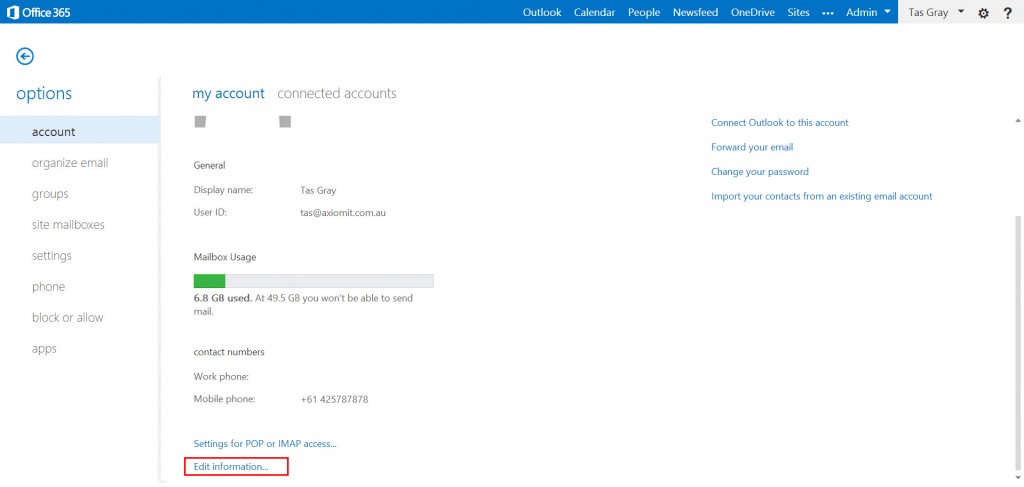 6. A new browser window will open containing Account Information settings.
7. In the left menu, select 'general' and scroll down until you see the input for 'Display Name'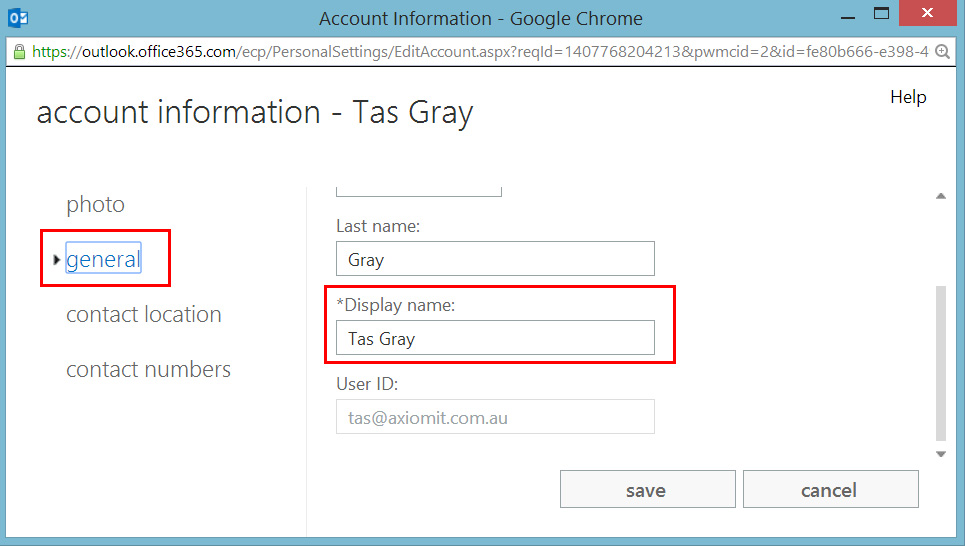 8. Enter your new display name and click 'save'.