Specialised IT Support for Medical Practices, Dental Surgeries and Allied Health Practices

As a specialised Healthcare IT service provider, Axiom IT understand the problems IT Healthcare Practitioners face. As practitioners and practice managers, you strive to achieve the highest quality of care for your patients. Your IT systems should be there to help you, not hinder you. By partnering with Axiom IT, we will ensure up-to-date and uninterrupted access to the IT systems giving you peace of mind so you can focus on what's really important.
Why choose Axiom IT for your practice?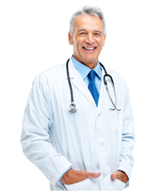 24/7 rapid, responsive support
Strong relationships with leading software vendors.
Dedicated healthcare support team
Proven success record with healthcare practitioners
Extensive experience with Medical & Practice management software
Cost effective
Find out more
Call Axiom IT today on
1300 991 992
to discuss your practice needs!
We support
Medical Director
Pracsoft
Best Practice
Practice 2000
Zedmed
Practix
Genie Solutions
Medtech
Specialised Medical IT Services
Updates to clinical and practice management software
Automated medical data backup solutions
Backup verification – Data integrity testing and file recovery
Medical Director, Zedmed, PPMP, Medtech support
PracSoft, Best Practice & Practice 2000 support
Updates to Drug Database
Medicare Online Checks
eHealth & Telehealth Solutions