Bring the future of communication to your business today.
Microsoft Lync connects employees, partners, and customers wherever they are, helping you reduce costs while increasing productivity and responsiveness.
Lync delivers a unified communications solution and gives users a consistent experience for presence, IM, voice, and video across PCs, Macs, phones, and browsers.
Get up and running quickly
Lync is easy to use and works well with the devices you use every day.
Work from virtually anywhere
Employees can work remotely and stay in touch from wherever they are.
Be more productive
Easily find out a colleague's status and provide instant feedback.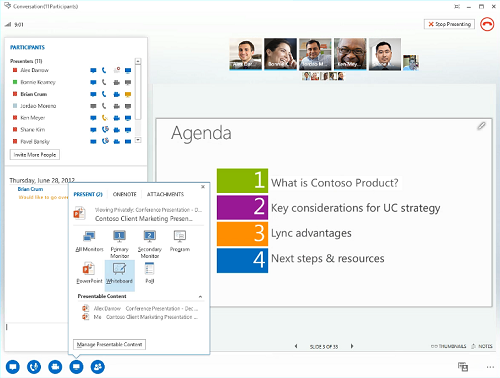 Get started with Lync Online today!
Call Axiom IT on 1300 991 992