If you are thinking "Why?",
data loss happens, even in the cloud
According to IT Compliance Policy Group, 75% of data loss is due to people deleting content accidentally or intentionally. That means that even in the cloud, businesses can end up losing emails and files. Without a cloud backup solution for Office 365, your business is missing essential protection to ensure your data is secure.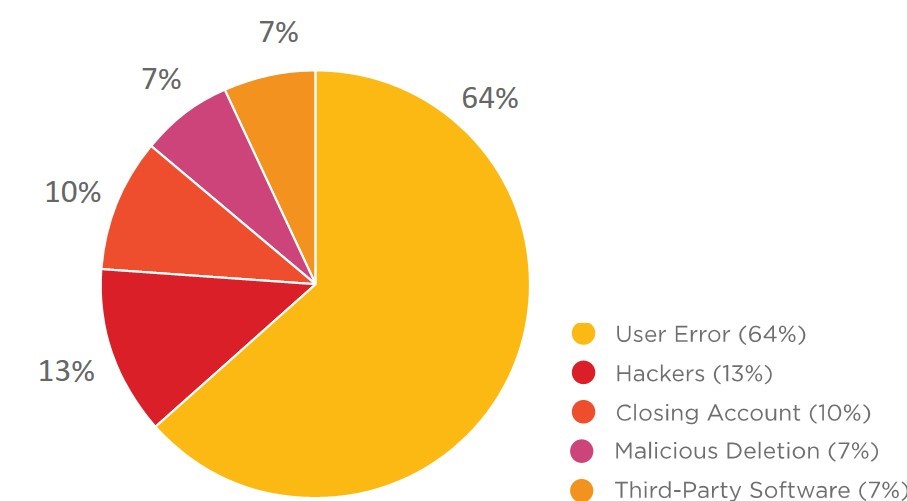 AxiomBACKUP365 was created to make it easy for you to protect your business with an quick and easy way to restore data fast, ensure your business is never at risk of data loss.
Getting your business back on track is costly
Data loss can prove to be expensive for your business – Pepperdine University has calculated the cost of data loss on an average to be $3957 but this can go up depending on the value of content lost.
In the absence of AxiomBACKUP365 for Office 365, if data can be recovered at all, it can take as much as six engineer hours to recover a single file. Also, the cost of recovering an entire folder or mailbox can be unpredictable. If you factor in lost productivity and the cost spent on IT to recover the lost data, it can be far more expensive than an entire year of the actual backup solution.

AxiomBACKUP365 helps you protect your
Office 365 Exchange Online, SharePoint and OneDrive for Business data.
Peace of Mind for your business
Backup both your emails and files in the cloud, and stay productive no matter what happens. Our solution is easy to setup with no installs and no data caps. With 6 automated snapshots daily and the option to add new users easily, our technology keeps pace with your business throughout the day. In the case of any data loss due to any of the factors mentioned above, you can get your data back with just a single click restore.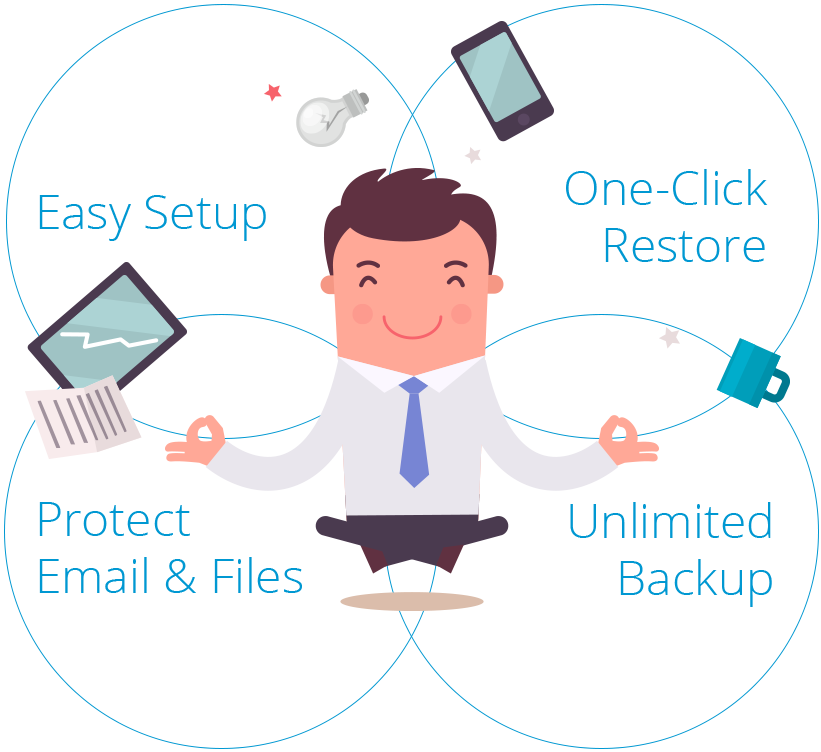 Backup your Office 365 email and files in the cloud today! Get your free quote now!