Secure your business in the cloud
From getting all the great benefits of the cloud plus added security, to ensuring compliance with strict regulation requirements, AxiomCLOUD is a Complete Cloud solution for Australian Businesses
Why AxiomCLOUD?
Let's face it, when someone mentions "Online threats", we immediately think of viruses.

Antivirus software is no longer enough to protect you online.
As a business, you are more likely to be subject to:
Phishing attacks
Hackers gain access to users' Office 365 password and disguise as a trustworthy entity to obtain money or valuable data. More than 51,000 reports were made to the ACCC around phishing scams in 2017 alone.
Ransomware
Third parties gain access to your systems, encrypt your data and demand a ransom to provide you with the key. These attacks are mostly due to clicking on infected links or attachments in your email.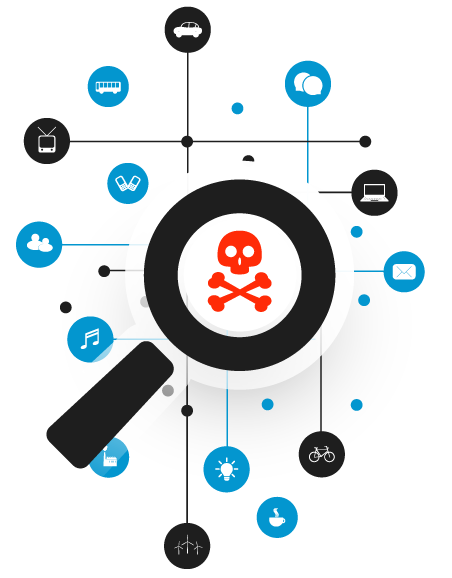 Staff losing their work devices
Let's face it, we never plan to lose our laptop or phone, but unfortunately it happens all too often. Unless adequately protected, this will expose your business information to unauthorised third parties
Staff data breach
Disgruntled staff member leaks information to a competitor and covers his/her tracks well by deleting all correspondence.
Notifiable Data Breach
It's not just online threats. As of 22 February 2018, the Notifiable Data Breaches (NDB) scheme mandates that all Australian businesses covered by the Privacy Act 1988 are required to report eligible data breaches to authorities and all affected individuals.
For industries with strict regulation such as finance, insurance and health, it is imperative that you protect your business from data breaches.
What is a Notifiable Data Breach?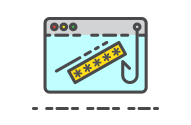 Unauthorised access to personal information
Unauthorised access for the purposes of a notifiable data breach includes access by employees or contractors who do not have the requisite permission or by external third parties such as hackers.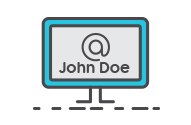 Unauthorised disclosure
Unauthorised disclosure happens when an entity itself, via authorised employees or contractors, makes personal information available to others outside the entity in a manner not permitted by the Privacy Act. Eg: An employee accidentally emails confidential personal data to an unintended recipient.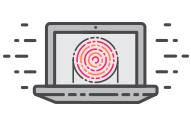 Loss
This happens when an authorised person inadvertently or accidentally loses personal information in circumstances where it is likely to result in unauthorised access or disclosure.
Eg: An employee leaves unsecured computer equipment on public transport.
How does AxiomCLOUD help you?
AxiomCLOUD secures your cloud environment, minimising the risk to your business. It enables your business to manage access to cloud on all devices, including personally owned devices that do not belong to the company.
We achieve that by enabling: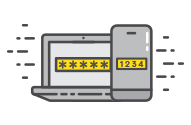 Multi-Factor Authentication: Enable an extra layer of security for Windows and Office 365 so just the password to the system is useless.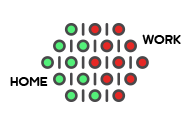 Selective Wipe: Instantly remove access to work data from personal devices such as phones and tablets, leaving personal information intact, for employees who leave the business. 

Document Encryption: Encrypt office documents and PDFs to prevent them from being accessed if they fall into unauthorised third parties. 

Device Encryption: Ensure that computers are encrypted so that if lost or stolen, the company information is safe. 

Data Loss Prevention: Identify, monitor, and automatically protect sensitive information from leaking outside the organization. 

Remote Wipe: Destroy all data from computers, phones and tablets if misplaced or stolen. 

Litigation Hold: Retrieve emails, documents, conversations that have been deleted either accidently or intentionally.  

Remove Local Admin: Prevent staff from installing software and making unauthorised changes to Windows.

Cloud Backup: Unlimited backup to let you find and rapidly restore lost data with just one click. 
What does AxiomCLOUD include?
Apart from the great security features mentioned above, AxiomCLOUD includes the following:

Latest Microsoft Office: Always stay up-to-date with the latest versions of Word, Excel, PowerPoint, and more.  
Device Management: Secure and manage mobile work and personal devices.
Simple Logon: Sign into Windows and Office 365 with same password. 

Cloud PC Deployment: Have a fully-configured device ready for business use with just a few clicks.  
Windows 10: Upgrade to Windows 10 Pro from Windows 7/8/8.1 Pro.
Cloud Email Signatures: Centrally manage email signatures so they appear uniform across devices.

Cloud Backup: Unlimited backup to let you find and rapidly restore lost data with just one click. 
Virtually Unlimited Cloud storage:  Get 1 TB of cloud storage per user. 
24*7 Support:  Provide support anytime to your staff.
MOST POPULAR
Essential
SECURITY










Secure work and personal mobile devices



Multifactor authentication



Protect your employees from phishing and ransomware






Preserve Email Indefinitely









Protect sensitive information from unauthorized access and reuse



Block unauthorised actions



Single Sign-On for 3rd party cloud applications



Analyse prevalence and severity of threats in near real-time



Force password resets and multi-factor authentication in risky locations









See what our customers say
We opted for AxiomCLOUD to help protect our business against threats like scam emails, ransomware and data breaches. And it has not disappointed! Axiom IT has been a very proactive IT partner and ensured we stay ahead when it comes to technology in our business.
Adam Ricks
Free Cloud Security Assessment
Thinking about how secure your cloud is? Stop thinking and get the cloud secure score report now! It analyses your organization's security based on the security settings and your business's regular activities and then assigns a score.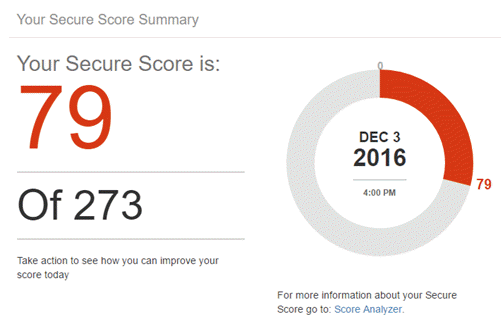 Once you get the score, we will have a free consultation on what the score means for your business and how we can increase it.
Take the first step towards securing your
business with our free secure score report