Do you waste too much time cleaning up your inbox of junk?
Here's a handy new feature Office 365 users can turn on to organise their mailbox with very little interaction.
What is Clutter?
Clutter is an intelligent feature of Office 365 allowing you de-clutter your mailbox of low priority emails. Once enabled Clutter will automatically create a folder in your mailbox and adapts to your behaviour and chooses how mail is delivered. The folder will be accessible irrespective of the way you access your email account.
How does Clutter know what is classed as not important?
The Clutter feature uses machine intelligence and establishes what is classed as low priority based on your previous actions of similar items. When enabled it will start learning what types of messages you read and when similar items are received it will determine if it's regarded as clutter and places it in the folder. Clutter can even be trained through user interaction by marking an unwanted item as Clutter.
If you notice an item in the Clutter folder that you consider should not be there simply mark the item as not clutter and the system will continue to treat similar objects with the same fashion.
How do I enable Clutter?
By default Clutter is disabled for each user. It can be enabled by logging in to your Office 365 account and clicking on the gear icon in the top right corner and then click Options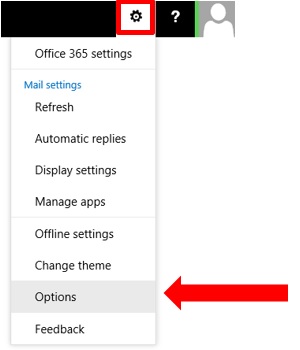 On the left hand pane of the Options window expand Mail, Automatic Replies, Clutter.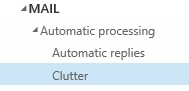 In the right hand section click the box Separate items identified as clutter then click Save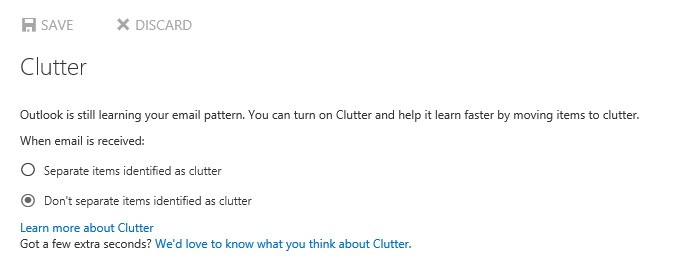 You're done! Clutter will now take a couple of days to work out how you operate so don't worry if you can see that it's not functioning straight away. If you find Clutter is not for you it can simply be disabled the same way.
[biginfopane textcolor="#ffffff" title="Learn more about Office 365″ href="https://www.axiomit.com.au/contact/" button_title="Contact us"]Get in touch with Axiom IT and we will happily assist you with any queries relating to Office 365.[/biginfopane]
Oops! We could not locate your form.