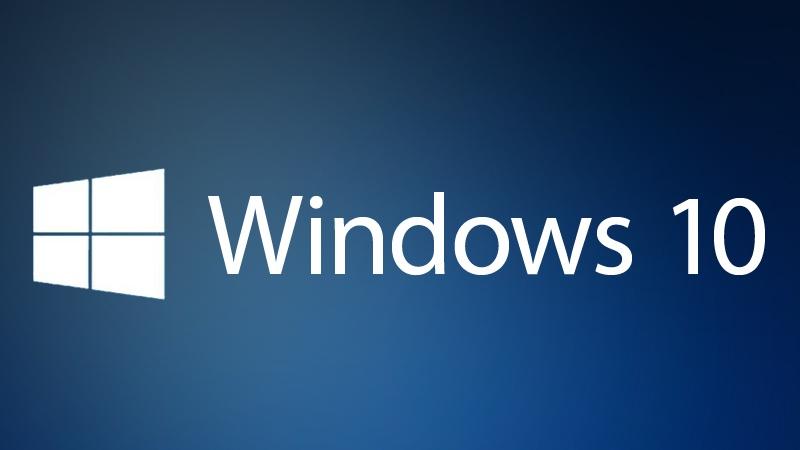 Eight things we love about Windows 10
With the Microsoft Windows 10 anniversary update recently rolled out, now is a good time to look at some of the benefits and features that makes Windows 10 so useful for small businesses. With a host of new features added to existing capabilities, Windows 10 is an operating system that offers business owners many ways to work in a smarter, more efficient way.
A start menu like no other
The Windows 10 start menu offers small businesses the ability to save time by giving immediate, simple access to settings, files, apps and more. Instead of having to waste time searching for a file in an unknown location, the Start menu has all your frequently used programs and apps organised in one, simple-to-access place.

One of the best 'Search' functions out there
The handy 'Search' function allows you to search your entire system in an easy way. Additionally, OneDrive users can now search all their files (stored on their PC and online in OneDrive) from the Start menu. When used on a daily basis, these handy design features and capabilities boost productivity over time and save the stress that comes with looking for a document you've misplaced.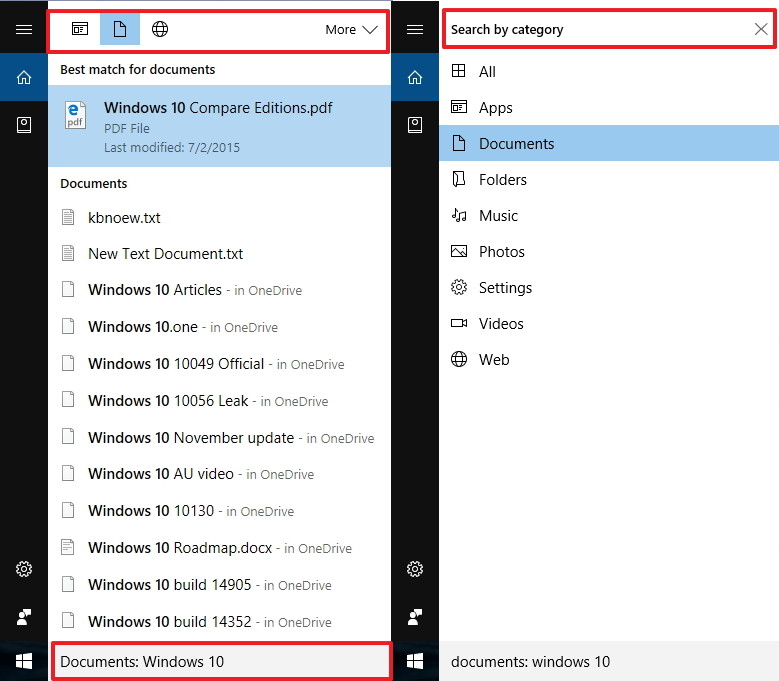 Distraction-free spaces
Struggling to stay on-task without being distracted by the numerous tabs you have open? Microsoft's Virtual Desktops (available on Windows 10) can seriously boost your productivity by keeping you focused on your task at hand. By working on a virtual desktop that only has work tabs open, you can stay focused on your task and avoid the distractions that come from having tabs like Facebook and Gmail open. By limiting distractions that come via personal emails and social media notifications, you'll plough through your work in no time.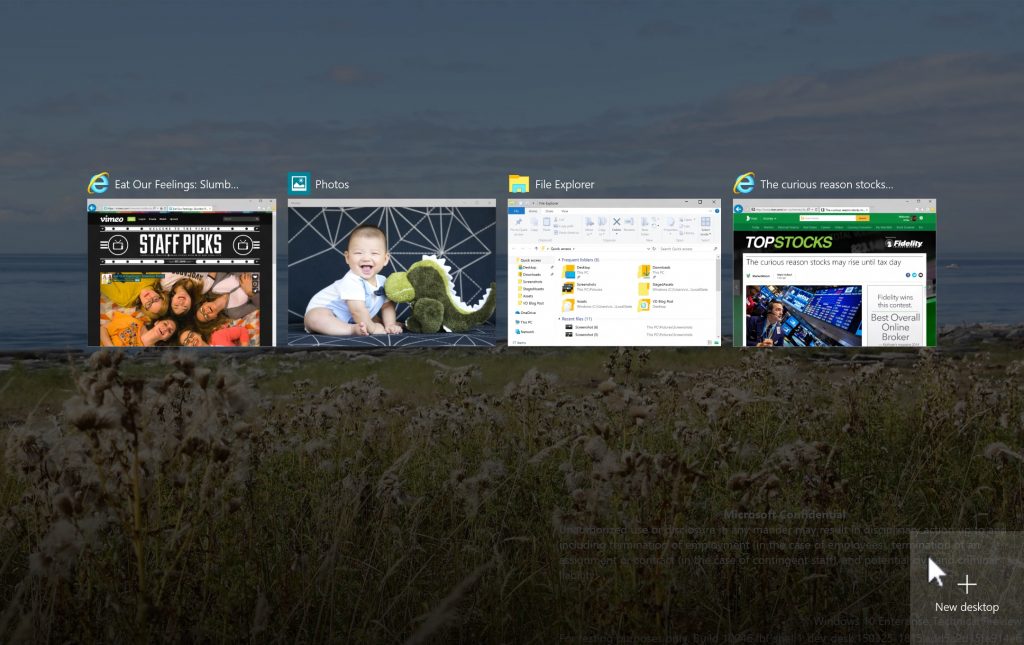 The power of Cortana
The anniversary update has boosted the powers of Microsoft's virtual assistant Cortana. If you thought Cortana was a useful tool before the update, then be prepared to be impressed by the new capabilities as Cortana just got a whole lot smarter. From spotting when you've scheduled an appointment during a time where you're not available (and then prompting you to reschedule), to being available on your lock screen to set reminders to do things like pick up your dry cleaning, Cortana is every small business owners new best friend.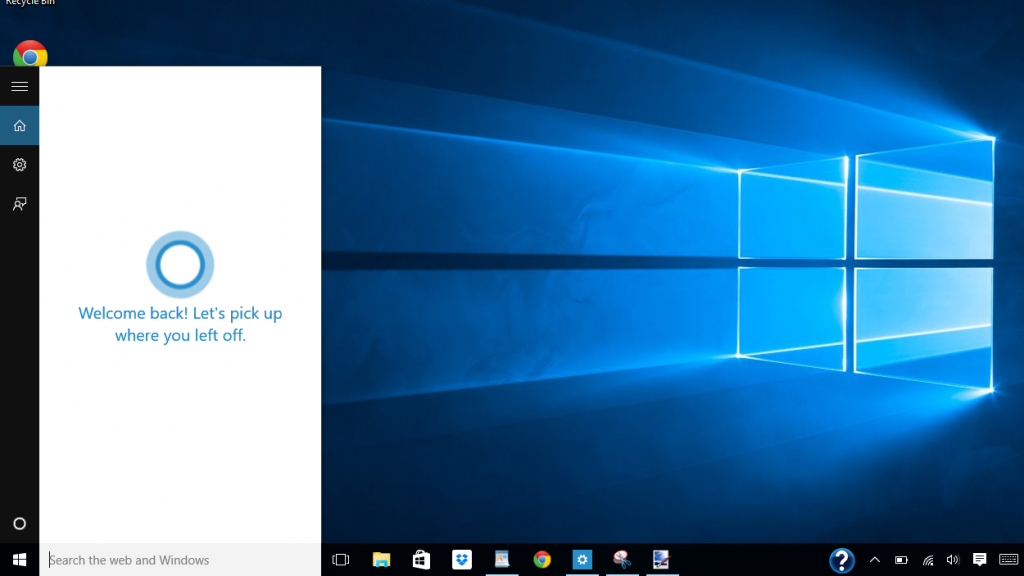 Microsoft Edge browser gives you an edge
With business owners spending more and more time online, browsing can become a huge timewaster and productivity killer. From reducing distractions to making website updates easier, Microsoft's inbuilt browser can do many things. 'Reading view' mode allows you to read distraction-free by removing distracting content so you can stay focused on what you need to be focused on, while Web Note allows you to write and type directly onto web pages and then share with co-workers.
Enhanced protection against security threats Data security is of major importance to business owners, no matter what industry they are operating in. Being touted by Microsoft as the 'most secure Windows they've ever built', Windows 10 has many security features to ensure your businesses data is protected. While Windows Defender ensures high level protection against viruses, malware and spyware, Enterprise Data Protection is also available to organisations that use Windows 10 Enterprise. This extra level of protection allows administrators to selectively encrypt and restrict access to data to select users – making sure that the sensitive information and data stays in the right hands.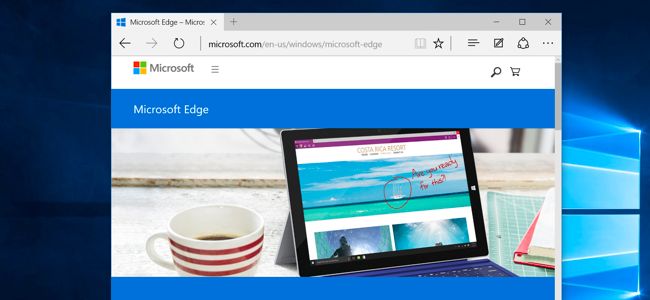 Mobile Device Management for modern workplaces
With so many of us using our smartphones to access work emails, calendars and files, it's important to ensure that your operating system recognises and incorporates other devices into the mix, other than your desktop. With superior Mobile Device Management capabilities, Windows 10 is perfect for businesses that use multiple devices and need them managed from one simple place.
Snap to it
For those that haven't used it yet, the Snap function allows users to quickly move and resize open windows on their desktop. Many of us have multiple windows open on any given working day and this can lead to confusion and lost productivity when switching between windows. With Windows 10 adding some enhancements to the Snap function, users can easily switch between windows and tailor the function to work in a way that works well for them.