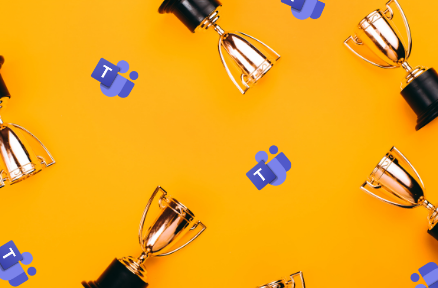 Every Business Needs a Champion
"The world as we have created it is a process of our thinking. It cannot be changed without changing our thinking."
― Albert Einstein
Change resistance is real, and businesses often face the challenging decision between staying with outdated systems or moving to a new unknown solution. It's important for businesses to keep up with technological advancements but often the fear of a new system (that nobody can use) discourages them from upgrading. Assigning someone to champion the use of a new technology within the organisation can streamline the transition and increase the chance of successful org-wide adoption. Champions improve adoption rates, decrease frustrations, reduce the likelihood of reverting back to old systems, and expedite the rewards reaped from the new system. A Microsoft Teams Champion is an invaluable asset in the transition to a Modern Workplace and can help ensure a company's "business as usual" gets the upgrade it needs.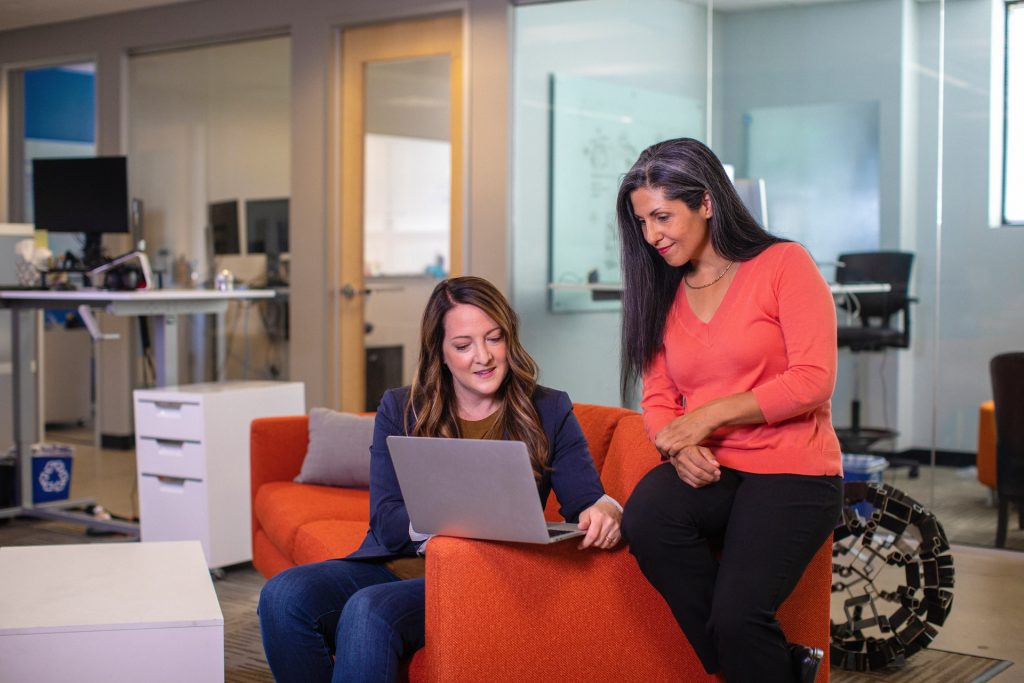 WHAT IS A CHAMPION?
To put it simply, a Champion acts as the bridge between an organisation's traditional and outdated use of technology and an effective, knowledgeable modern workplace. A chosen employee who teaches and guides the rest of their business into effectively using all the latest and greatest tools of a modern workplace. To learn more about what a modern workplace entails exactly, check out our article discussing it here! 
Still using email for long discussions? A Champion will show you the much tidier and organised Teams Channels. 
Not sure how to start a video meeting? A Champion will teach you how to set a meeting time and invite others. 
Unsure about Teams' next update and what it means for you? A Champion can communicate across your organisation to keep everyone up to date on what's new and how it works. 
A Champion is the go-to person for all the questions any newcomer to Teams has. They can draft entirely new and improved policies and processes for your business, alongside finding ways to streamline each department of your business. They'll pull back the curtain and show just how much easier and effective these new tools are compared to older, outdated methods. And each new skill they pass on, is another improvement to your business' growing efficiency. 
WHY DO YOU NEED ONE?
Using new platforms such as Microsoft Teams and phasing out tools like email can be an overwhelming process for people. So much so, it can stop businesses from moving forward altogether, increasingly putting them in an outdated and inefficient position as the rest of the world leaves them behind. The modern workplace of today is built on productivity and effectiveness, which makes it pivotal that organisations do to take that leap of faith and embrace these advancements.   
Once an organisation commits to learning and adapting to this new model of workplace, Champions are an essential part of the journey forward. They are a response to our aversion to the change and our need to learn. Entering a modern workplace successfully requires consideration and thought. There's plenty to learn and constant updates and upgrades coming through all the time, which can make returning to old habits seem all the more enticing. Having a Champion to help guide your business through the process will make it a far easier one.  
CHOOSING A CHAMPION
So, now that you know what a Champion is and what they do, how do you choose one? 
Below is a dot-point list of some of the qualities you should be looking for when choosing a Champion for your business; 
Eager to learn and embrace new tools.

 

Enjoys helping and teaching others.

 
Has a patient and nurturing personality.

 

Comfortable leading and being proactive.

 
And while it's not essential, it always helps if they have a passion for apps and technology! 
It's also worth noting that there is no limit on how many Champions one business can have. Depending on the size of your organisation, there could be a need for one, three, half a dozen or more Champions. 
IMPLEMENTING A CHAMPION
When choosing a Champion, arguably the most important step is to ensure that they are effectively implemented within your organisation. If this step isn't done right, then the entire purpose of having a Champion in the first place will be rendered pointless, and no one wants that! 
Because a Champion's function is to be leading, influencing and guiding others forward, it's necessary for there to be a mutual understanding between top level management and said Champion. For a Champion's mission to succeed, they need support from management. Management must ensure that when a Champion proposes and teaches a new procedure, the change is reverberated and solidified in the organisation. 
To explain, if a Champion teaches some employees how to upload files into a Teams channel, but others continue sending files through email or saving multiple iterations of the same document on a server, then the organisation's transition into a modern workplace hasn't succeeded. Each step forward a Champion presents needs to be spread across the entire organisation. Making changes in only certain sectors and not others will only create a confusion and division between old and new techniques in your organisation, and make it easier for people to revert back to old processes. For a modern workplace to be at its best, an organisation needs to be all in! 
For the Champion to be of as much use as possible, it's also wise that they are given specific time allocated to this task. Expecting an employee to work as a Champion on top of their existing full-time role simply isn't going to get the best results. It can be helpful for the Champion to have a schedule of when they serve this role, whether it's during particular hours or whole days. 
INTO THE FUTURE
Taking the step to implement a Champion can be a big one. To help businesses succeed in this progression, Axiom IT proudly trains and supports our clients in doing so. That way, even when the Champion needs a bit of help, our lines are always open for support. So, don't be afraid to reach into the future and call us at 1300 991 992 or email [email protected]. You can also visit our contact page for more information.  
If you want to know where your own skills are at with Teams right now, you can also take our own fun and quick Teams quiz!