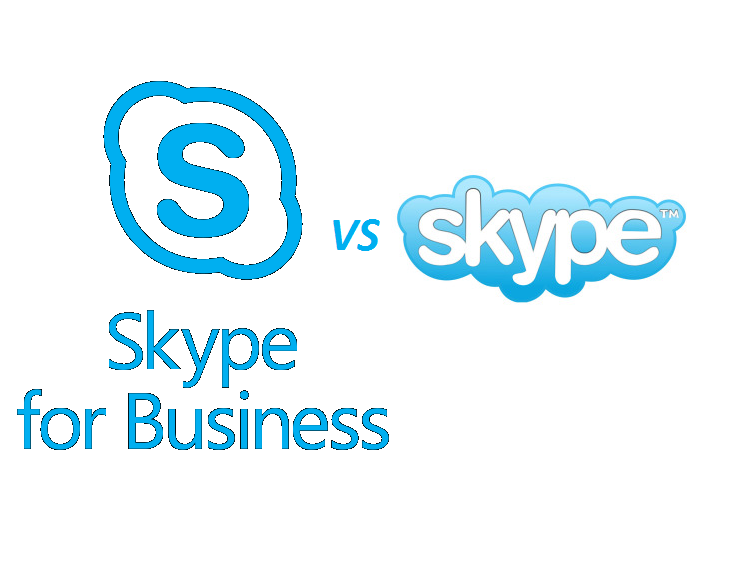 7 Reasons to Use Skype for Business Instead of Regular Skype
Most of you reading this will already know what Skype is, and if you're not already using it professionally within your business, you probably do use it to stay in touch with friends or family. It's a fantastic way to communicate with people on a personal level, being able to instant message, video call and easily share small files.
So what is Skype for Business?
Essentially it has all the key elements included with regular Skype but with plenty of added features to make it the tool you never knew you needed for effective business collaboration and communication. Here are just 7 of its features that will highlight why you should be using Skype for Business over regular Skype.
1. All conversations are stored in your mailbox.
With Skype for Business, you'll never have to worry about losing old conversation threads. They are stored automatically in the Cloud, meaning they can always be accessed from any device, whereas with regular Skype, losing or breaking your computer would also mean losing your conversation history. All instant message conversations are stored in a separate folder in your Inbox with Skype for Business, making it easy for you to look over any relevant communication within the business. You also have complete control over this folder and the entire mailbox. If you wish to preserve its contents and prevent other staff purposefully or accidentally deleting conversations, you can use In-Place Hold, ensuring you have access to deleted items. Regular Skype lacks this level of security, with any member of staff being able to delete history.
Related pages –
Introducing Skype for Business – The Collaboration Tool You Never Knew You Needed
In-Place Hold – The Best Mailbox Security Feature No One's Talking About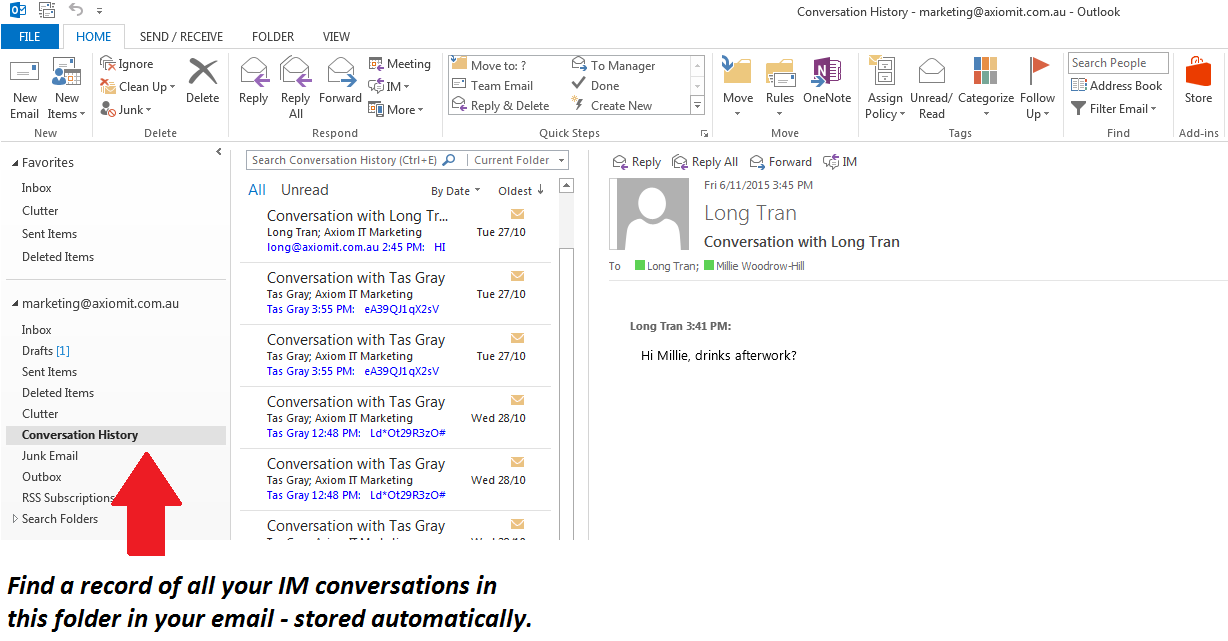 2. Voice and audio calls can be recorded.
Skype doesn't allow you to record any calls without a third-party plug-in. With Skype for Business you can easily record anything in-program and access the recordings at a later date, meaning you can recall information from voice conversations or business meetings with the click of a button.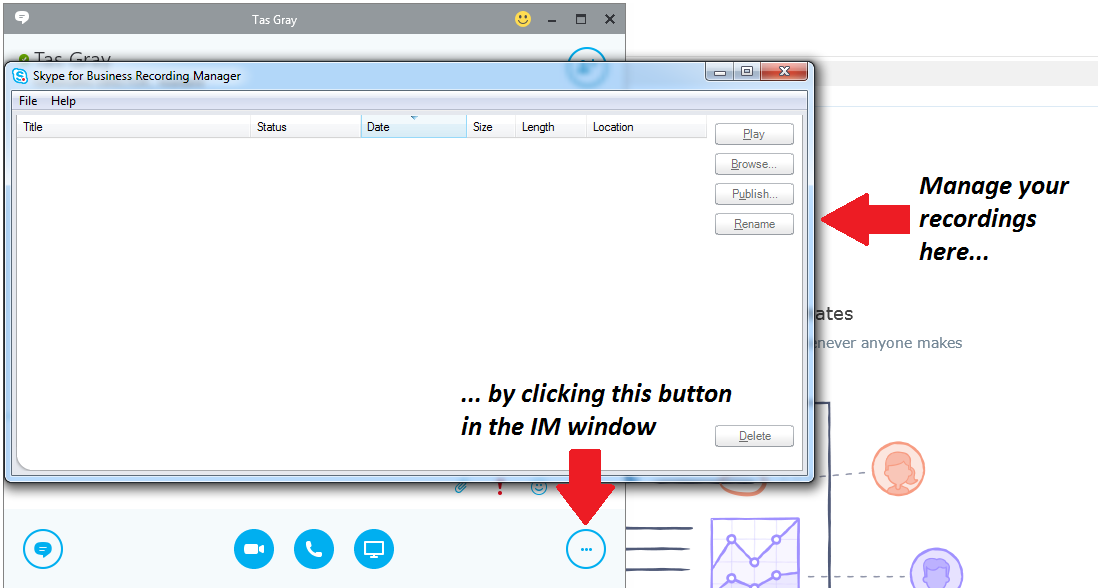 3. It is fully integrated with Office Applications.
This means that documents created using Microsoft Office – for example on Excel, PowerPoint, or Word – can be shared and viewed by everyone through Skype for Business. Documents created using Office can easily be presented online to give your meetings and conferences an aura of professionalism, or sent via an IM to other staff, both done simply by using the 'Share' tab located under 'File'.

4. You can see presence information in Outlook.
Due to Skype for Business' integration with Outlook, any of your email contacts using Skype for Business and Office 365 will appear with a coloured line showing their availability, which is synced with their Office 365 calendar. A green line will show if they're 'available' or red for 'busy', amongst others. This way you can move directly from emailing an 'available' staff member to either calling or IM-ing them on Skype for Business with just a couple of clicks.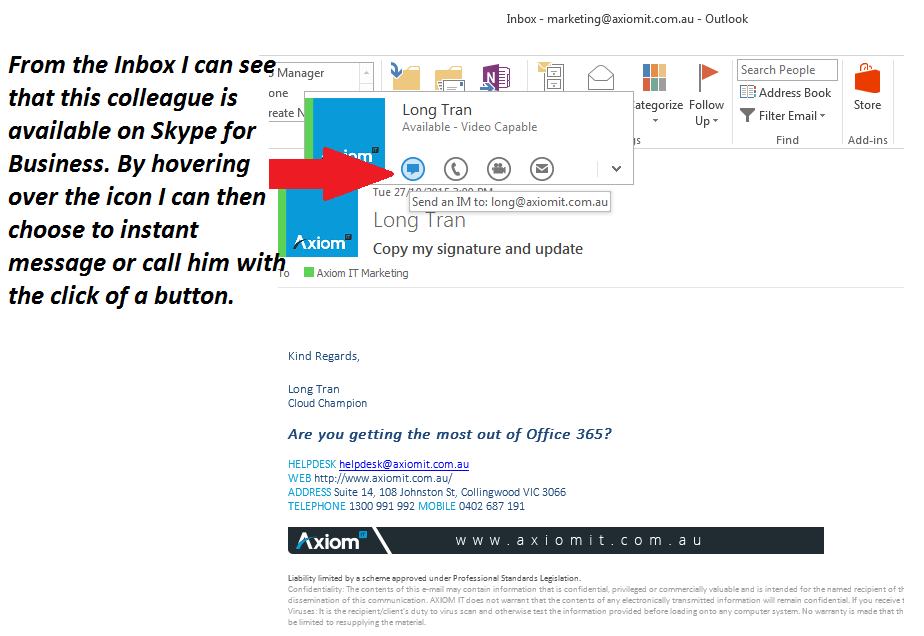 5. You can host large online meetings.
As well as being able to call up to 250 people at once compared to regular Skype's limiting 25, with Skype for Business you can also broadcast mass-meetings of up to 10,000 people, making it great for hosting things like webinars. The best part is that clients don't need Skype for Business to participate, being able to dial-in using a regular landline or mobile. You will also have much more control over the video and audio meetings, being able to mute other calls and block IM at will, allowing for smooth-running business meetings.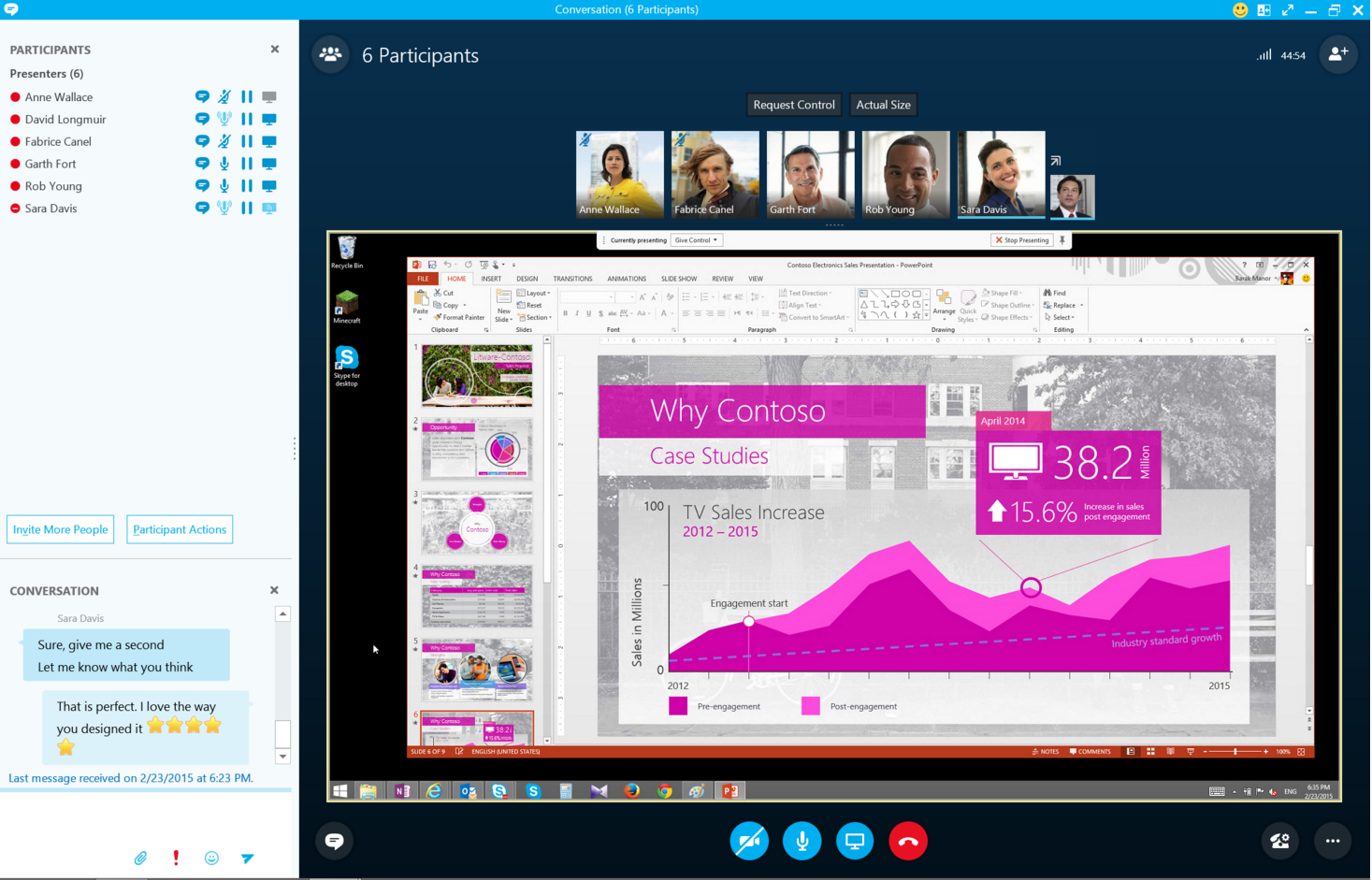 6. Staff can be restricted to only adding internal contacts.
Skype for Business has plenty of configurable policies which give you greater control and allow you to collaborate within your business however best suits you. One example of this is the ability to import contacts from your personal Skype account to Skype for Business for added convenience. On the other hand, you can also control who your staff are adding as contacts, for instance, by limiting their ability to add people external to your business. This means Skype for Business will remain strictly for internal conversation and collaboration, leaving a professional platform which is ideal for the workplace.
7. Users log in using their Office 365 account.
This means there is no cross-over between your staff's personal, regular Skype account and Skype for Business. You don't need to worry about using a regular Skype account's personal username and password. With Skype for Business, you just sign in using your Office 365 log in, making it easier than ever for all of your staff to access. Simultaneously, you can also completely control permissions, being able to restrict access where appropriate.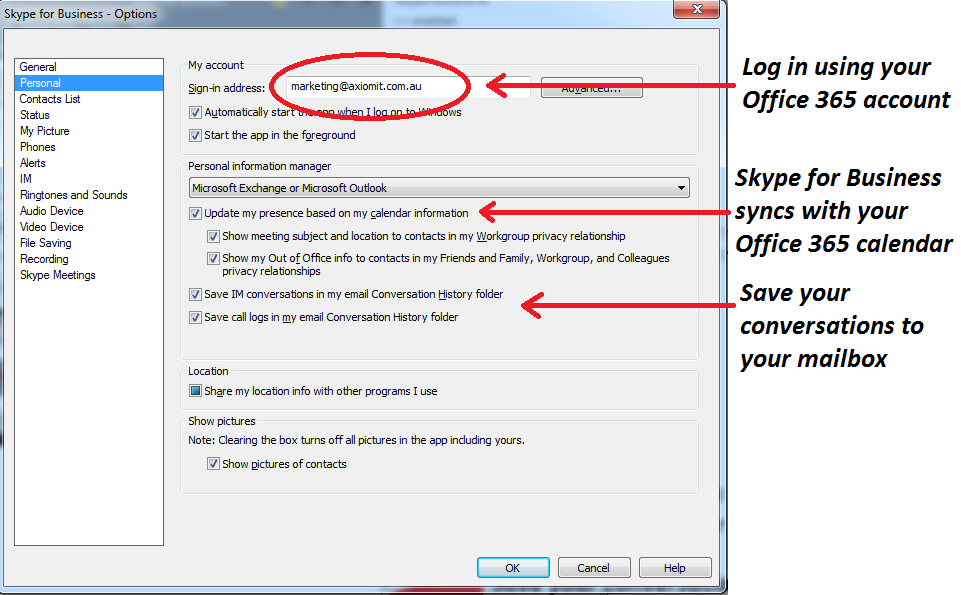 For even more information on the great features in Office 365, view the video below.
[biginfopane textcolor="#ffffff" title="Learn more about Office 365″ href="https://www.axiomit.com.au/contact/" button_title="Contact us"]Get in touch with Axiom IT and we will happily assist you with any queries relating to Office 365.[/biginfopane]
Oops! We could not locate your form.