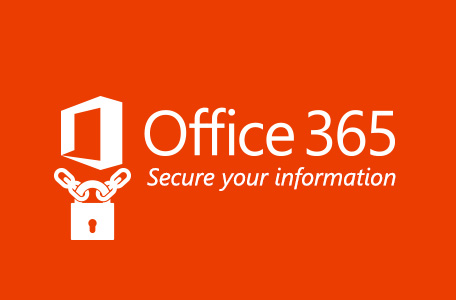 Achieve Top Grade Security with Information Rights Management & Office 365
When running a business, security is vital. Documents saved onto computers or in shared spaces often contain large amounts of sensitive information, and for it to get into the wrong hands could sometimes have dire consequences.
It might seem like you have control over who's accessing your documents by keeping everything in shared spaces, like Network Folders or Dropbox for example, and only sharing files with the relevant and trusted staff, but it's not 100% secure. Who's to stop someone who has been granted access from saving these shared files onto their computer? Suddenly anyone with access to the same computer can easily obtain and manipulate the documents.
Or perhaps a member of staff decided to save a shared file onto a USB to work overtime off-network. When they return, those same documents will most likely have been exposed to a personal computer, perhaps with little or no security, and you will have no control over who may have had access whilst away from the workplace. It will be harder for you to monitor any changes made, and of course there's always the chance the staff member will lose the portable device, giving anyone who finds it immediate possession of the files.
Additionally, there can be malicious abuse of an insecure system. When a member of staff is let go, how do you know that, before their access has been removed, they haven't copied sensitive information onto a portable device, perhaps to share with the competition? Your documents would also be vulnerable to physical robbery. Anyone who later used a stolen computer could have access to the files you'd tried so hard to protect.
Introducing Information Rights Management (IRM)
A tool which had previously only been available with Office for a hefty price, now comes for free with the Enterprise E3 plan of Office 365, making it more accessible to smaller businesses too. It essentially allows you to encrypt your documents so that you can completely control access on and off your business network, and is compatible with Word, Excel, PowerPoint and PDF files. Staff given access to such documents would first have to enter their Office 365 username and/or password to view it, no matter where they are opening the file. This means that even if your staff save the document from a shared space onto their computer, they will still need to have been granted access before they can open it. Therefore, should you ever suffer any form of theft, your documents will still be protected.
Similarly, saving the file onto a USB won't affect the IRM put into place – access will still be required, meaning only trusted staff can open the documents outside of the office, and only when you have allowed it giving you much greater control, and most importantly allowing you peace of mind.
[pullquote style="border-left"]Relieve yourself of additional stress knowing your documents are only being accessed by your trusted, specified staff.[/pullquote]
With IRM you are also given jurisdiction over the level of access you can grant someone. For example, you can classify documents as a 'Read-Only', preventing any changes. You can restrict the ability to print, copy and Print Screen Office documents, and you can change the level of access per staff member, perhaps allowing trustworthy staff with more responsibility greater access than others. You can also set an expiry on accessibility. If you know a member of staff will be leaving soon, you can set IRM so that their access will be removed the date they leave, or you can set an expiry simply to add greater security to your documents, particularly if you know they shouldn't be needed after a certain time.
IRM also works with your email. You can add security to your messages and attachments, controlling who can see and manipulate them, the same way you can with Office documents. You can also qualify who is able to copy and forward emails.
Related Pages – In-Place Hold with Office 365 – The Best Mailbox Security Feature No One's Talking About
These are only a few examples of what's actually possible with IRM. To learn more about Information Rights Management and Office 365, why not subscribe to our newsletter by filling in the form below?
[biginfopane textcolor="#ffffff" title="Learn more about Office 365″ href="https://www.axiomit.com.au/contact/" button_title="Contact us"]Get in touch with Axiom IT and we will happily assist you with any queries relating to Office 365.[/biginfopane]
Oops! We could not locate your form.