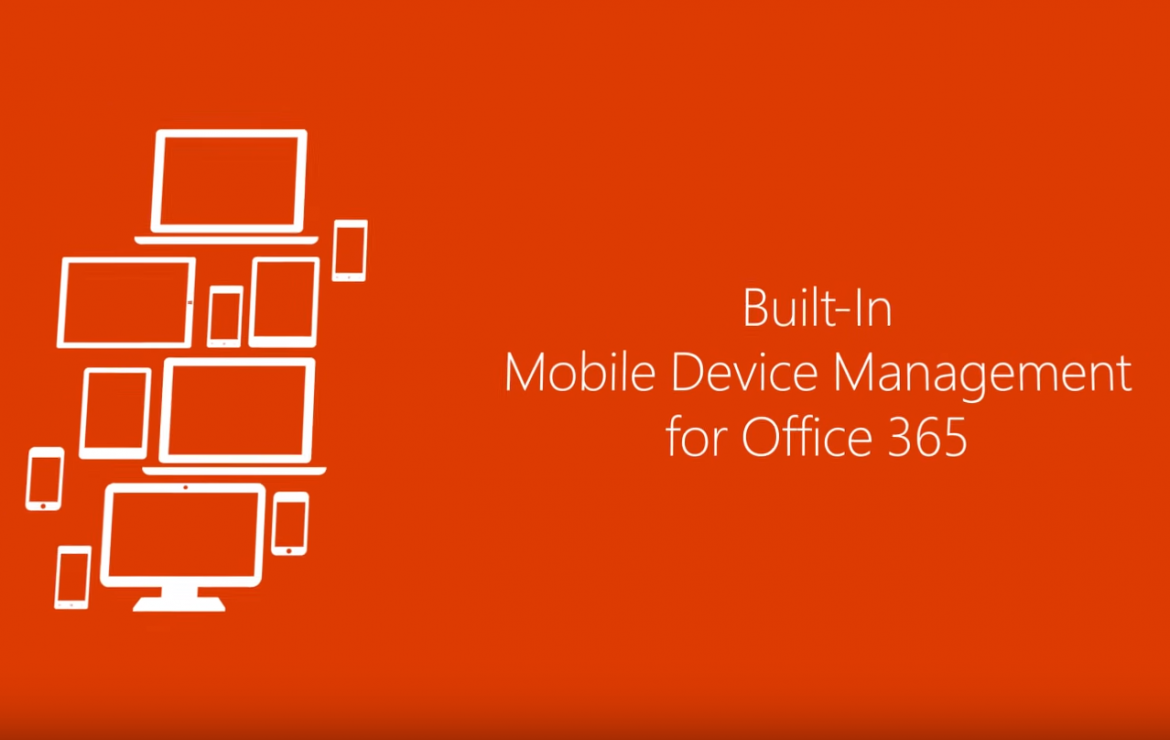 Secure Your Business Against Employees' Mobile Devices
These days everyone has a mobile device, whether that be a phone or tablet – you might even be reading this blog from one right now. You can view almost anything whilst on the go and this extends to work information. Most of your staff members will probably be accessing their work emails using their mobile devices, and whilst this is an incredibly useful and efficient way to access work information whilst on the go, it lacks the same sort of security that you experience in the workplace on your desktops.
[pullquote style="border-left"]2 in 5 people had their account hacked in the last year and had their personal information compromised.[/pullquote]
Most businesses have large amounts of sensitive information stored within email accounts and if this was to fall into the wrong hands, in some cases the results could be devastating. Yet how often are mobiles lost or stolen? It happens all the time, and no matter how careful your staff are, their devices will always be at risk. In addition to this, if you have staff members who will soon be leaving your company, cancelling their email account will not erase emails that have been cached onto their phone. So who's to say how much information they might have stored on their devices, or what they may use it for?
Introducing Mobile Device Management (MDM) with Office 365
Office 365 offers you an element of control over your staff's mobile devices, known as MDM. For a start, you can enforce a wide range of security policies that your staff's devices must meet before they can log in with their Office 365 account to access work files and emails. This is known as Conditional Access. For example, you can enforce a lock screen passcode on your staff's devices so that you know your important information is more secure. You can also set the complexity of the passcode that the device must have, like a combination of numbers, letters and special characters. If their devices do not meet the company's set security standards, you can deny them access to any sensitive company information. You can also change the access requirements for different groups of users, perhaps adding more security for staff members who have access to more valuable or sensitive pieces of information.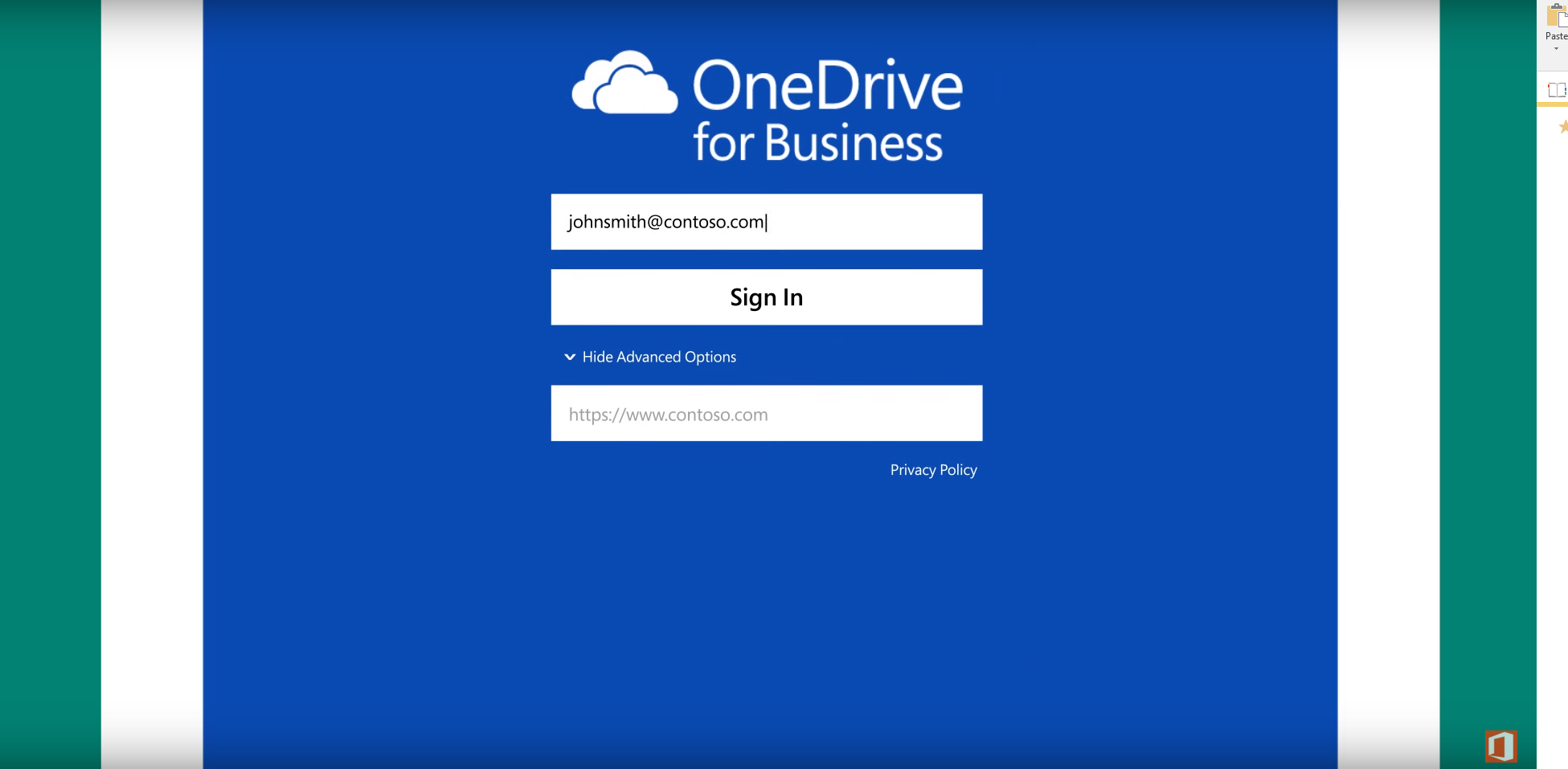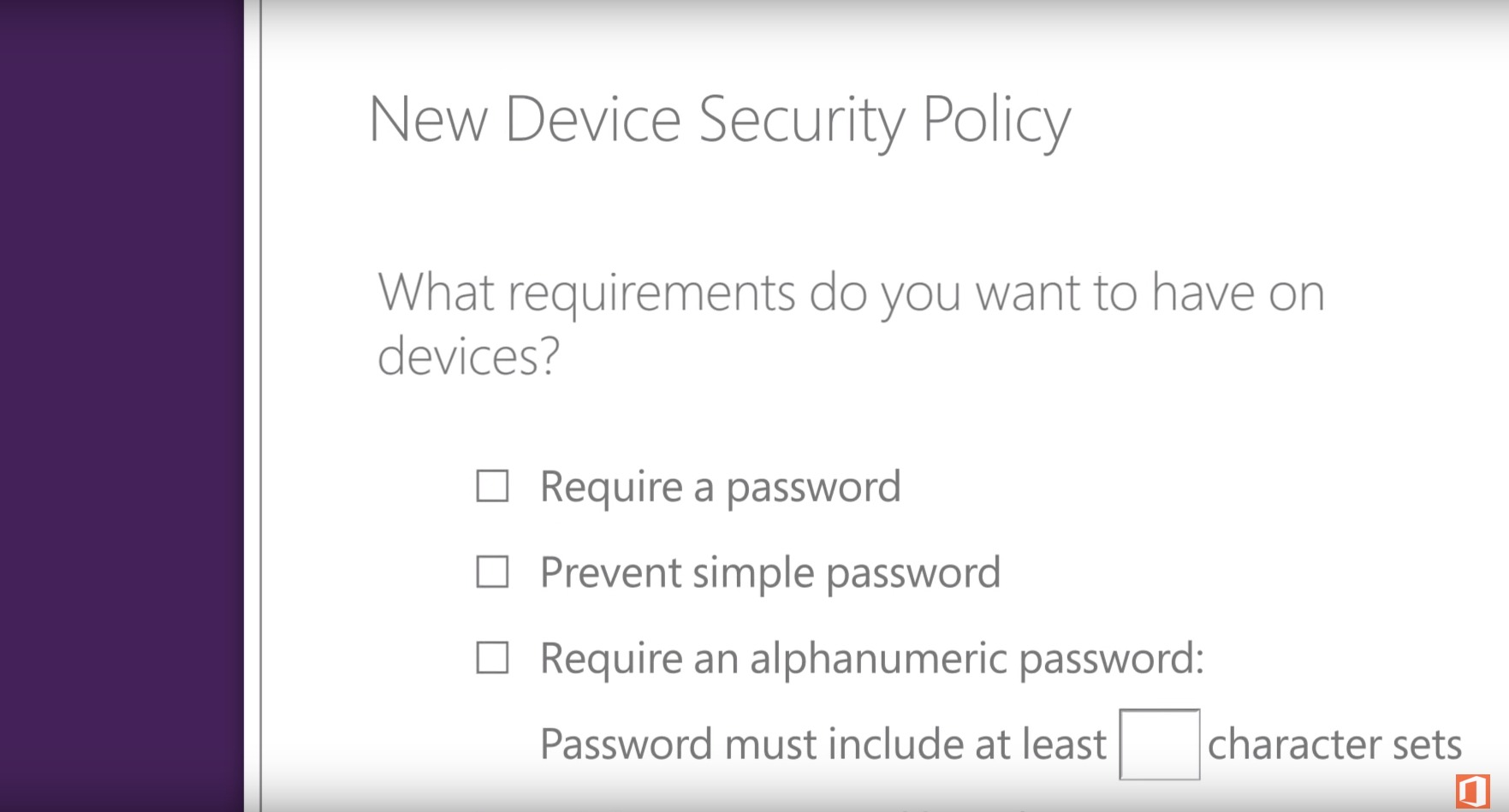 If the worst case scenario should happen, and a staff member's device is lost or stolen, you won't need to worry about valuable information going astray. With MDM you have the ability to wipe information from mobile devices. There are two different ways of doing this:
You can use a Full Wipe, which will erase all information from the entire device. This would be a good option if you are mistrusting of the specific user and need to take drastic action, or perhaps if the device has been permanently lost. Using a Full Wipe will erase everything, work-related or otherwise. This will restore the device to its factory settings.
You can use a Selective Wipe. With this you can choose what you would like to wipe from the device, for example, just targeting work-related emails or OneDrive for Business documents. This is a better option if you simply have a staff member who is leaving your company on good terms. Unlike a Full Wipe which would erase personal data, like photos of their friends and family, with a Selective Wipe, you can still maintain the security of your sensitive information without negatively affecting your staff.
Overall, MDM is a great way to utilise the efficiency and productivity of working on the go with mobile devices, whilst having peace of mind that your vital data is just as secure as it is in the office. MDM is included with Office 365 and is available on iOS and Android operating systems. For more information on MDM, or to have us set it up for you, please get in contact using the button below.
For more on how to tighten your business security, have a look at some of our other blog posts:
– In-Place Hold with Office 365 – The Best Mailbox Security Feature No One's Talking About
– Achieve Top Grade Security with Information Rights Management & Office 365
– OneDrive for Business – New Expiry Feature with Office 365
[biginfopane textcolor="#ffffff" title="Learn more about Office 365″ href="https://www.axiomit.com.au/contact/" button_title="Contact us"]Get in touch with Axiom IT and we will happily assist you with any queries relating to Office 365.[/biginfopane]
Oops! We could not locate your form.