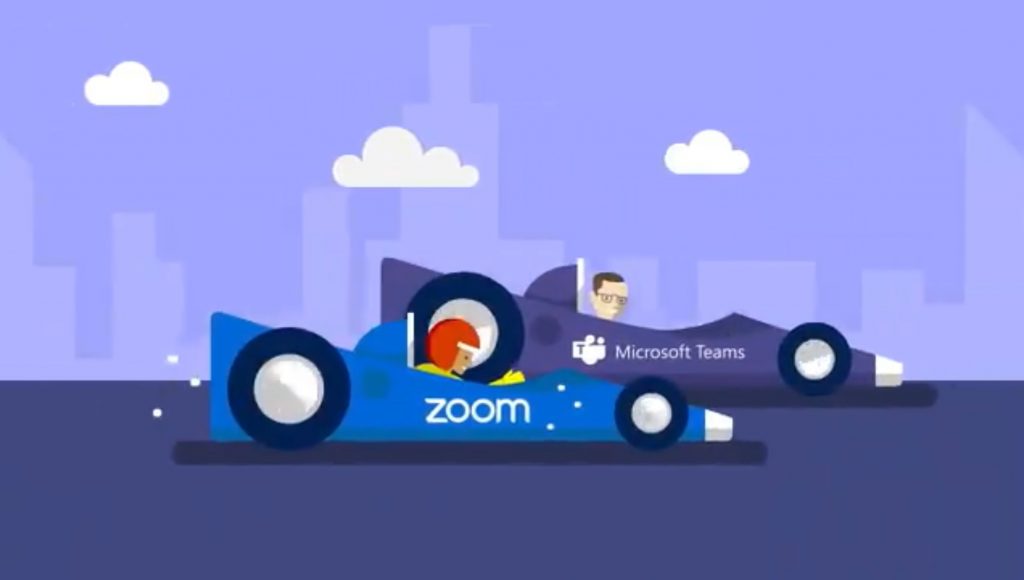 Zoom is great, but do we actually need it?
With countless changes and transitions being made into the remote working field lately, it has come to my attention that there has naturally been some confusion surrounding what online meeting platforms you should be using and which ones are necessary.
In some cases, clients have been under the impression that Zoom, and often a paid subscription to it, is needed to maintain communication with your employees & co-workers as well as host online meetings. However, this is not the case. As a user of the Microsoft 365 suite (all Axiom IT clients are), you already have access to the communication platform Microsoft Teams included in your subscription fees! This makes paying extra for Zoom or any other platform an unnecessary expenditure.
Zoom? Microsoft Teams? What's the Difference?
Due to Zoom's name becoming somewhat synonymous with online communication lately, it's not surprising that many are unaware of the fact that Microsoft Teams contains all the same functions and features as its popular competitor, as well as unique additions of its own.
In the case of one client I spoke to recently, they were under the impression that all participants in a Teams meeting required a Teams license and needed to have the program installed on their computer. This is not true.
Similar to Zoom, if you receive an email invitation to a Teams meeting, clicking on the given link will take you to a Teams web page (image below). Here, you can select whether to download the Teams app or simply join through a web browser. Then, just like that, you will be taken straight to your meeting! To ensure there is no such confusion about this, a good tip is to email your participants ahead of time, advising them to click the 'Join on the web instead' button.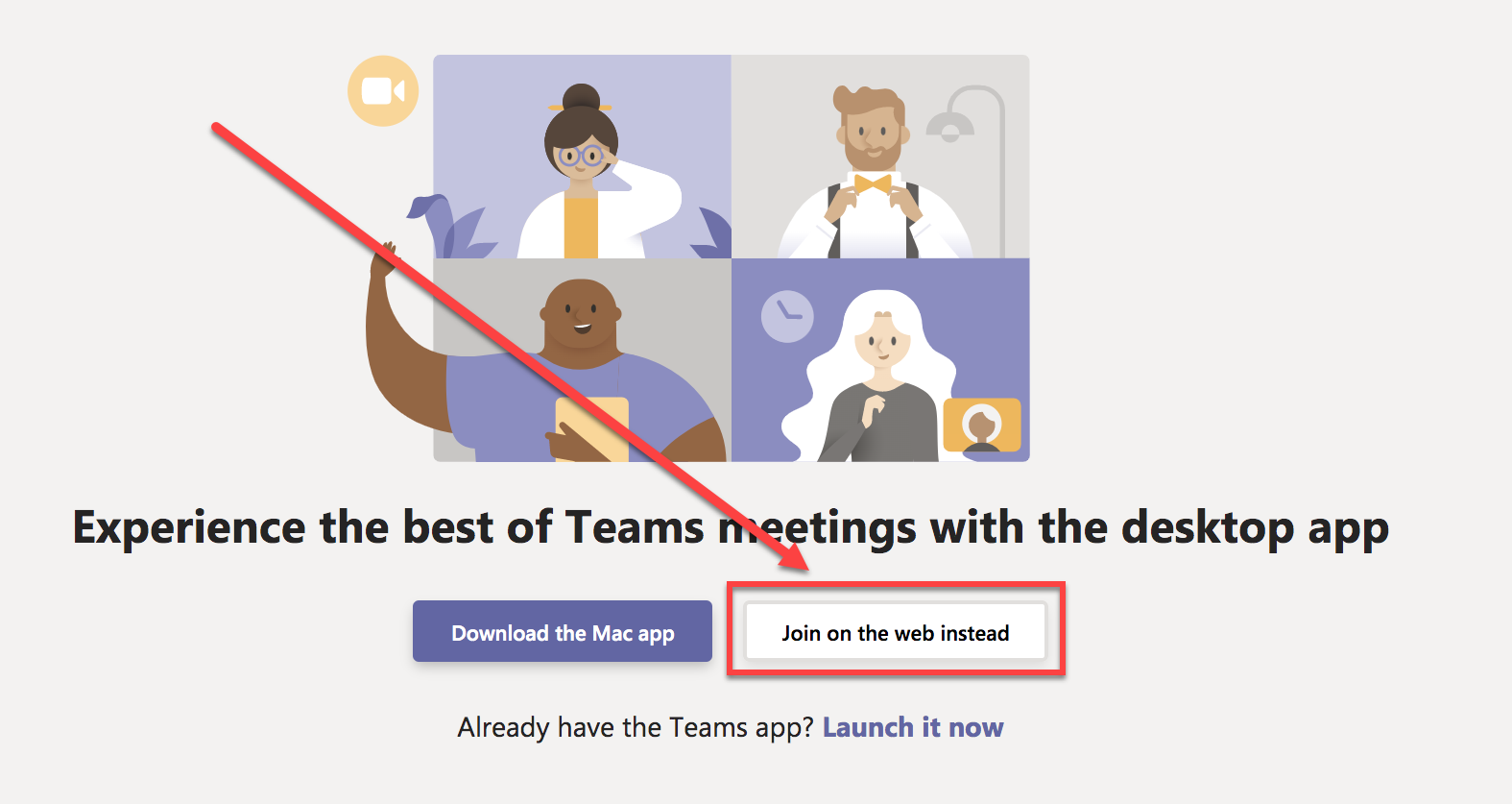 Another beneficial feature of Teams is its fast and easy messaging system, which includes no need to set up a conference call to do so and allows for swift collaboration.
Teams also has the ability to host 250 participants within an online meeting, and if you wish to hold a Teams live event you can have up to 10,000 attendees! As for how many videos can be seen on screen at once, Teams has recently bumped up its maximum screen coverage from 4 to 9 videos being seen at once. While Zoom impressively allows for up to 49 on-screen videos, unless it's crucial to physically see that many people on a call, we think 9 is a perfectly suited number for professional meeting standards. And certainly much easier to keep track of!
What makes Teams' meetings even better is the fact that they can be recorded and automatically saved straight to the Stream (which is essentially your organisation's own private YouTube channel). All these saved meetings can then be viewed later for anyone authorised in your organisation. And given Microsoft's dedicated emphasis on safety and their top notch security system, any privacy concerns can thankfully be put to rest.
Alongside this, the meetings are automatically transcribed, meaning that you can simply type keywords into the Stream search bar and it will show you when and what was said at any point in your meeting (image below).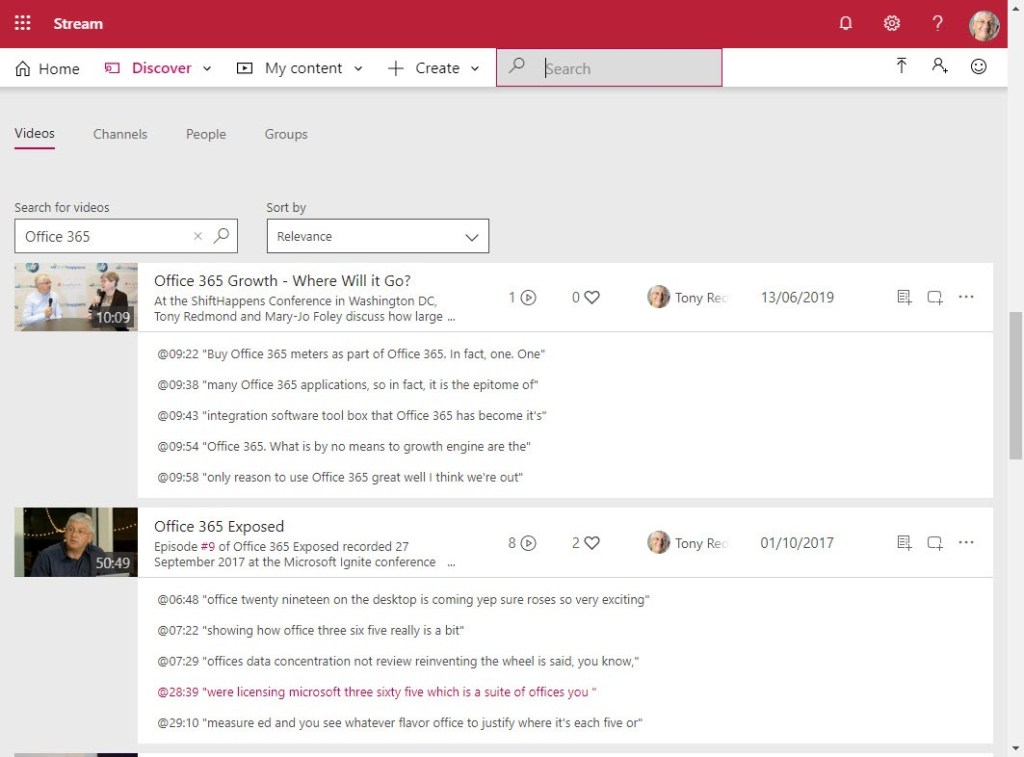 Save yourself some money by using Microsoft Teams
So, given that you are already using the Office 365 suite, and have the ability to use Teams' own unique features at no extra cost, Teams is the clear choice of which communication platform to use. Paying additional costs for a Zoom license, or any other online meeting platform, is simply an unnecessary expense.
Want to learn more about Microsoft Teams and the powerful productivity tools in Microsoft 365?
Give us a call on 1300 991 992 or Subscribe to our newsletter for regular Microsoft 365 updates, productivity tips and news.
Oops! We could not locate your form.